June 10, 2011 at 2:29 pm | Posted in
Biblical friendship
,
Strange Weapons
|
3 Comments
Tags:
1 Peter 4
,
1 Samuel 17
,
Abimelech
,
Biblical battles
,
career
,
Christ the Refiner
,
Christian warfare
,
CPR
,
God's perfect will
,
Joshua 4
,
Judges 9
,
Luke 3
,
Malachi 3
,
Matthew 6
,
relationships
,
Revelation 2
,
Romans 8
,
spiritual warfare
,
Strange Weapons
,
weapons of spiritual warfare
In a previous lesson we saw that the weapon of a millstone reminds us that God's will is like a weapon in spiritual warfare in that stones are foundational.
This time we will see that stones are also functional. Stones do a variety of jobs. In Bible times they not only made up the buildings, they were sometimes the tools for building. Sometimes they were also monuments for remembering. Other times they were weapons for throwing. God's sovereign will is the ultimate in functionality. It not only creates or allows all circumstances, but it functions and operates in all circumstances.
Under the heading that "Stones are Functional" I want to use the memory device "CPR:"
Career: When you are building a career, will you trust God's will, and seek out a "vocation" (a calling from God)?
Priorities: When you are considering your priorities, will you trust God's will and let Him order your priorities and arrange your time? His Word settles the "first things."
But seek ye first the kingdom of God, and his righteousness; and all these things shall be added unto you.
Matthew 6:33
Things that are "added" are things that come "later."
Remember therefore from whence thou art fallen, and repent, and do the first works; or else I will come unto thee quickly, and will remove thy candlestick out of his place, except thou repent.
Revelation 2:5
The best place to get back into God's will is the place you got out. Do the "first works." The freedom we have in the Spirit is not freedom to do what we want. Relaxation is not true freedom. True freedom is freedom from the selfishness of sin, and it is the freedom to obey God. The good works that God has ordained for us to do are prioritized by His sovereign will.
Relationships: When you are building your relationships, will you trust God's will and let Him pick your friends? God has appointed your spouse to be your special friend over and above other people in your life. Beyond that, He has sovereignly appointed who your neighbors happen to be, who your acquaintances happen to be, and even who your fellow church members happen to be. These people are in your life for a reason – they are not "random." Trust God in your relationships – you need this weapon on your side in spiritual warfare.
The strange weapon of God's sovereign will can be found in every locality and in every situation, because, in spiritual warfare, the place where you are subject to being attacked is everywhere: at home, at church, on your job, in your relationships, in Bible study, in prayer, in Christian service.
Stones are wonderful weapons because of their functionality. They can roll down mountains and crush cities, or they can fit in your pocket. There is nowhere you will not be able to see the weapon of God's will at work in the battle.
Stones are foundational, stones are functional, and stones are used for friction.
The weapon used by the woman in the tower to kill Abimelech was a millstone. A millstone is a large stone placed on top of another stone. These stones are usually round, and they are used to grind against each other and smash into powder or "flour" the kernels of different kinds of grain (e.g., wheat or corn) that are fed between them. A millstone works by grinding and crushing, and it produces friction. Do not think that God's will is not going to involve you in a great deal of friction.
John answered, saying unto them all, I indeed baptize you with water; but one mightier than I cometh, the latchet of whose shoes I am not worthy to unloose: he shall baptize you with the Holy Ghost and with fire:
Luke 3:16 (emphasis added)
Notice that this verse says "and" with fire, not "in" fire. It is speaking of the heat of persecution not a "fiery" emotional manifestation of the Holy Spirit.
Beloved, think it not strange concerning the fiery trial which is to try you, as though some strange thing happened unto you:
I Peter 4:12
And he shall sit as a refiner and purifier of silver: and he shall purify the sons of Levi, and purge them as gold and silver, that they may offer unto the LORD an offering in righteousness.
Malachi 3:3
Christ the Lord – the Great Refiner – the Great Purifier of the Church – uses heat – friction – to purge impurities out of the hearts and lives of His people. If you have been a Christian for very long, then God's sovereign will has sent circumstances into your life, sickness into your life, suffering into your life, even people into your life – to grind on you – to scrape away the rough edges and the impurities, so that you may be more conformed to the image of Christ.
The millstone in Judges Chapter 9 – the millstone that killed Abimelech – was the perfect weapon for the time and place of its use. It crushed Abimelech and cost him his life, his reputation, and his would-be kingdom. God's will is perfect. Will you love it and trust it? Or will you try to resist it and be miserable? It is a weapon which we observe, not a weapon which we yield. The way to take advantage of this weapon is to stay close to God.
August 5, 2009 at 11:43 am | Posted in
character and integrity
|
5 Comments
Tags:
1 Corinthians 2
,
1 Samuel 16
,
1 Samuel 17
,
1 Timothy 6
,
2 Corinthians 4
,
2 Timothy 1
,
Barbies
,
consumerism
,
Eddie Haskell
,
James 1
,
juvenile delinquents
,
pre-teens
,
Proverbs 22
,
Romans 12
,
teenagers
,
tweens
,
Zip-lock bags
Let's pretend that I offer you a sandwich, but you are not going to be able to eat it right now; you are going to have to save it for later. I offer you two options for preserving the quality of the sandwich before you stick it in the fridge. In one hand I have a beautifully ornate wrought-iron bird cage.
It looks both sturdy and beautiful. In the other hand I have an ugly old Zip-lock bag.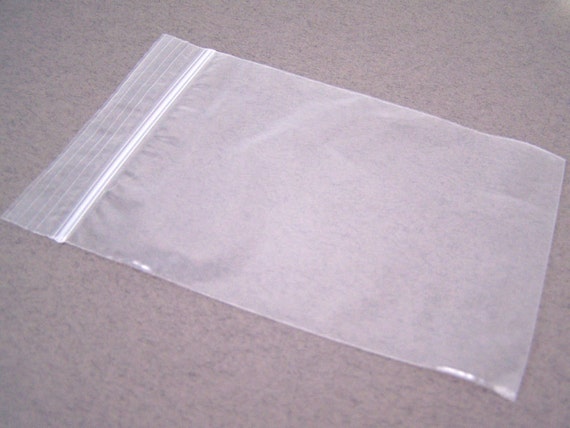 It looks flimsy and plain. Which are you going to choose?
Obviously, you are going to choose the Zip-lock. Why? Because it has both integrity and character. A properly sealed Zip-lock bag stops both air and water from getting inside. There is a "soundness" and a "wholeness" to a Zip-lock bag. It has integrity. Furthermore, you've had experience with bird cages (or a least containers made up of metal sections with gaps in between). You've also had experience with Zip-lock bags. Zip-locks have kept a many of your sandwiches fresh before. Zip-lock bags have character.
God wants His people to have both integrity and character. He wants us to be sound, and to be known for being sound.
Who does not want you to be be "sound?" Who wants you to look strong and sturdy at a glance, but to prove unfit upon further inspection? Who wants you to try to act like something you are not, to be a fake? Your enemies, that's who: the devil, the world, and your flesh.
The Bible doesn't have much good to say about "the world" once you get past the part where God made it and saw that it was good. It's been pretty much negative since then (Romans 12:2; I Corinthians 2:12; II Corinthians 4:4).
The "world" is the Bible word for the point of view of those who don't love God. They don't necessarily admit that they hate God. They will claim that they would rather just stay on their side and let the Lord stay on His. But there's one thing that really motivates the world to get proactive – to start campaigning against God: greed, the love of money (I Timothy 6:10).
Here's a good example. After World War II (1945) there were lots of young people getting to do things they'd never done before. This engendered a certain fear – the fear of "juvenile delinquents." This kind of fear is not good (II Timothy 1:7). Adults would see something broken or defaced in public, and would start defaulting to, "It must have been those kids…" meaning teenaged kids.
This kind of thinking led to polls. The polls led to an identifiable market. Manufacturers starting producing things like "teen" toys, "teen" dolls, "teen" magazines, "teen" movies, "teen" TV shows, and "teen" clothes. Most of these products were focused on the idea of making kids think ahead to when they would be "older," and subtly sending the message that it was a good thing to strive to act like they were older than they really were. You can witness this phenomenon going on today with pre-teens (the media calls them "tweens").
The suspicion of adults and the influence of marketing led to teenaged kids becoming experts at duplicity. Duplicity is the opposite of integrity (James 1:8).
Remember Eddie Haskell from the old show, "Leave It To Beaver?"
Eddie was duplicitous, even though he never really fooled Mrs. Cleaver when he gushed over her "beautiful dress." Today, teenaged kids are smarter than Eddie. Most parents would faint if they really knew what CDs their kids listen to, what movies they watch at sleepovers, what's really posted, but set to private, on their social networking sites.
But God knows. He knows that their integrity is damaged. And other people know, even if the parents don't – and that has damaged their character.
David (pre-Bathsheba) is a good example of character and integrity. I Samuel 16 is mainly about David being anointed king and playing his harp or lyre for Saul. Chapter 17 is mainly the account of David and Goliath. David was probably about 15 or 16 when he was anointed, and probably close to 20 when he killed Goliath. David was not slothful in business (Romans 12:11; I Samuel 16:10-11). He was keeping his father's sheep. He was fervent in spirit (Romans 12:11; I Samuel 17:34-35). He risked his life to protect what God had given him. He was serving the Lord (Romans 12:11).
Then answered one of the servants, and said, Behold, I have seen a son of Jesse the Bethlehemite, that is cunning in playing, and a mighty valiant man, and a man of war, and prudent in matters, and a comely person, and the LORD is with him.
I Samuel 16:8
Let's look at David's character in this verse. These are the things David, even as a teenaged child, was known for – what Proverbs 22:1 calls his "good name." He was cunning at playing (musical talent). He was mighty and valiant (known for overcoming problems). He was a man of war (a good fighter, someone who stands up for what is right). He was prudent in matters (smart). He was a comely person (good-looking).
It's really not that uncommon to find someone about whom we can say all or most of those things. But, with David, in addition to those things, they could say, "The LORD is with him."
Is the Lord with you? (Integrity) Do other people recognize that the Lord is with you? (Character) Both are important to God.