January 22, 2010 at 9:45 am | Posted in
Eternity
,
I Peter
|
9 Comments
Tags:
1 Peter 1
,
1 Peter 2
,
1 Peter 4
,
eternal life
,
eternal security
,
once saved always saved
,
preservatives in food
,
salt
,
Victory in Jesus
,
Zip-lock bags
We go to great lengths to make food last longer. We put preservatives, such as salt, in it. We refrigerate or even freeze it. We wrap it in foil. We seal it up tight in a Zip-Lock bag. Ultimately, however, food, unless completely consumed, is going to spoil. In common vernacular, it just won't "keep."
Thankfully, though, we serve a Lord Who is mightier, stronger, and more dependable than the tightest Zip-Lock bag and the coldest deep freeze. For all those who come to Christ Jesus, and are washed by His blood, His power saves us, and His power "keeps" us.
Who are kept by the power of God through faith unto salvation ready to be revealed in the last time.
I Peter 1:5
Jesus Christ redeemed born-again believers from the worst source of corruption of all time: sin. He did this by taking on the sins of all His people in His body, and bearing those sins on the Cross of Calvary.
Who his own self bare our sins in his own body on the tree, that we, being dead to sins, should live unto righteousness: by whose stripes ye were healed.
I Peter 2:24
Those sins included not just sins which had been committed up until that time, but sins which were committed since then, and even sins being committed today.
God's power over sin is such that forgiven sinners may never be rejected of God. They will never be eternally "spoiled" by sin. Therefore, we must remember to take advantage of our access to this power, and to remember that we are part of God's family, and to therefore live victoriously over sin in our own lives first.
For the time is come that judgment must begin at the house of God: and if it first begin at us, what shall the end be of them that obey not the gospel of God?
I Peter 4:17
It is a great privilege to be "kept" by God's power. Let us not abuse our position by acting "spoiled."
September 15, 2009 at 10:49 am | Posted in
character and integrity
,
Daniel
|
13 Comments
Tags:
brainwashing
,
Colossians 3
,
Daniel
,
Daniel 1
,
Daniel 2
,
Ephesians 6
,
Ezekiel 14
,
Jesus Christ
,
John 8
,
Luke 16
,
Mark 13
,
Matthew 24
,
Nebuchadnezzar
,
Nerf
,
Philippians 3
,
Play-Doh
,
Romans 12
,
Sadam Hussein
,
Zip-lock bags
Let's review some of the physical, material things we have examined to learn something about character and integrity. We said that an official NFL football has more integrity than a Nerf football, because water will easily seep into a Nerf, but a real football has a quality of soundness and impenetrability. We said that, for storing sandwiches, zip-lock bags have more integrity than birdcages, because they make an airtight seal. In addition, they are known for having a better character for this purpose, even though birdcages may look more ornate or beautiful.
Today, we look at another facet of integrity and character in the comparison between a steel ball and a ball of Play-Doh. Neither of these is especially permeable. Therefore, we might conclude that they both have integrity. However, the steel ball actually has the greater integrity and character, because, in addition to being impervious to water, it resists being molded into a different shape by outside forces.
One of your three main enemies – "the world" – wants to attack your character and integrity primarily because of greed – the love of money.
Think about the people in films and magazines and on the internet who pose naked. They are appealing to the sin of lust. There is a market for it. People are lustful – they want to see that kind of thing. But people aren't naturally inclined to go around naked. The world entices them into doing it to make money. Then a cult develops – you are "told" that attractive people get famous by doing it, so, if you are attractive, people will really like you if you do it, too, or, if that's too much for you, then the world tells you that it is alright to at least act promiscuously for the same purpose.
The world is in the business of getting you to buy things. Most of the things the world wants you to buy are not practical or even comfortable. If you don't believe me, go to a high school football game this Friday night, and watch the boys and girls spending inordinate amounts of energy hitching up their pants or brushing their hair out of their eyes.
The antidote to the greed promoted by the world is found in the Bible. Let's look at the example of Daniel in the Bible. The events in the Book of Daniel take place in 605 B.C., after Jerusalem is taken by Nebuchadnezzar. Daniel would have been approximately 15 years old when this occurred.
Daniel was a real historical person. He actually existed. He is referred to in Ezekiel Chapter 14, along with Noah and Job for their righteousness. He is also mentioned as a real person by the Lord Jesus in Mark 13:14 and in Matthew 24:15.
Daniel and his friends were the "best and brightest" of the young men of Jerusalem. And they were royalty (Daniel 1:3-4). The Babylonians changed their names. "Daniel" meant "God is my judge." "Belteshazzar" meant "Bel protect his life." "Hananiah" meant "the Lord shows grace." "Shadrach meant "command of Aku (the moon-god)." "Mishael" meant "who is like God?" "Meshach" meant "who like Aku?" "Azariah" meant "the Lord is my help." "Abednego" meant "servant of Nego."
As Jews, living under the Old Testament Covenant, they were not supposed to eat defiled food. When pressured, they chose the Word of God over the king's food. When disobeying ungodly authority, they were gracious toward that authority.
They were trained for three years in Babylonian beliefs and science and languages. They were examined and scored higher than anyone else (Daniel 1:18-20).
These Jewish young men were taken captive to Babylon, and they were treated well in many ways, but, in Scripture, Babylon represents our enemy, the world.
Geographically, today's Iraq is the old Babylon. Saddam Hussein wanted to be the new Nebuchadnezzar.
The original Nebuchadnezzar wanted Daniel and his friends to serve in the royal palace, and he wanted young men with his idea of integrity. The problem was that he wanted them to conform. So, as a representative of the world, he began to put pressure on them – the same kind of pressure that the world puts on Christians today.
I beseech you therefore, brethren, by the mercies of God, that ye present your bodies a living sacrifice, holy, acceptable unto God, which is your reasonable service. And be not conformed to this world: but be ye transformed by the renewing of your mind, that ye may prove what is that good, and acceptable, and perfect, will of God.
Romans 12:1-2
"Conforming" is caused by pressure from without. "Transforming" is caused by change and growth from within. Remember our illustration? Play-Doh can be conformed by pressure from outside, but the pressure won't make it grow.
Concerning Daniel and his friends, the Babylonians changed their home, their ideas, their language, their diet – even their names. This is what we would call a form of brainwashing. Most people today were brainwashed as children to believe in a type of evolution which contradicts the Bible. They have been brainwashed to believe that the Earth is "billions and billions" of years old, when, according to the Bible, it's only around 6000 years old.
Daniel resisted being conformed to the world of Babylon by purposing in his heart to obey God. He remembered that he was in a foreign country. Christians today are in a foreign land. If you are a Christian, the place of your physical address is not your real home.
For our conversation is in heaven; from whence also we look for the Saviour, the Lord Jesus Christ:
Philippians 3:20
Set your affection on things above, not on things on the earth.
Colossians 3:2
And he said unto them, Ye are from beneath; I am from above: ye are of this world; I am not of this world.
John 8:23
When the world puts pressure on you to conform, follow the example of Daniel. Strengthen your integrity and your character. Do what it says in Romans 12:1-2. Start off each day by surrendering your body to the Lord (present your bodies a living sacrifice). Renew your mind in the Word of God every day. Pray. Daniel was automatic. He prayed three times every day, no matter what. Then "prove" God's will – put it in action. Prove God's will, not your own will.
Daniel and his friends proved they could be faithful in little things, so God gave them the chance to be faithful in great things (Luke 16:10), like the fiery furnace and the lion's den.
Daniel made a "stand" (Daniel 1:4; 1:5; 1:19; 2:2; 2:31). "Standing" carries the connotation of "standing for something." You know the old expression, but it's still true: If we don't stand for something, we're going to fall for anything. Daniel and his friends were thrown into the fiery furnace for standing up when everyone else fell down and bowed down.
Wherefore take unto you the whole armour of God, that ye may be able to withstand in the evil day, and having done all, to stand.
Ephesians 6:13
Christians are not called to be undercover agents – going along to get along with the world. God is looking for someone who won't CONFORM. He is looking for someone who is TRANSFORMED.
God has some great plans for you. Don't settle for just being popular or having a great career or falling in lust. Those things are going to pass away. Things done for God's glory will last forever.
August 5, 2009 at 11:43 am | Posted in
character and integrity
|
5 Comments
Tags:
1 Corinthians 2
,
1 Samuel 16
,
1 Samuel 17
,
1 Timothy 6
,
2 Corinthians 4
,
2 Timothy 1
,
Barbies
,
consumerism
,
Eddie Haskell
,
James 1
,
juvenile delinquents
,
pre-teens
,
Proverbs 22
,
Romans 12
,
teenagers
,
tweens
,
Zip-lock bags
Let's pretend that I offer you a sandwich, but you are not going to be able to eat it right now; you are going to have to save it for later. I offer you two options for preserving the quality of the sandwich before you stick it in the fridge. In one hand I have a beautifully ornate wrought-iron bird cage.
It looks both sturdy and beautiful. In the other hand I have an ugly old Zip-lock bag.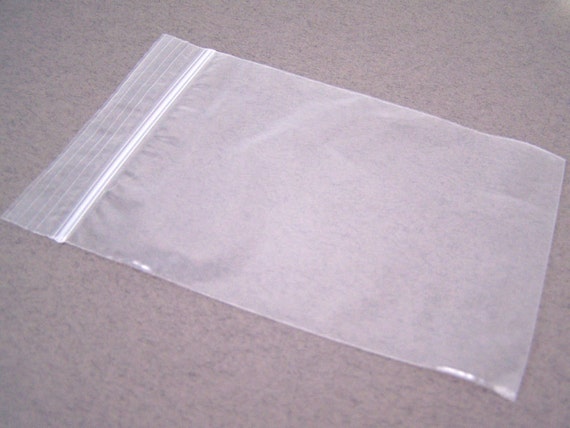 It looks flimsy and plain. Which are you going to choose?
Obviously, you are going to choose the Zip-lock. Why? Because it has both integrity and character. A properly sealed Zip-lock bag stops both air and water from getting inside. There is a "soundness" and a "wholeness" to a Zip-lock bag. It has integrity. Furthermore, you've had experience with bird cages (or a least containers made up of metal sections with gaps in between). You've also had experience with Zip-lock bags. Zip-locks have kept a many of your sandwiches fresh before. Zip-lock bags have character.
God wants His people to have both integrity and character. He wants us to be sound, and to be known for being sound.
Who does not want you to be be "sound?" Who wants you to look strong and sturdy at a glance, but to prove unfit upon further inspection? Who wants you to try to act like something you are not, to be a fake? Your enemies, that's who: the devil, the world, and your flesh.
The Bible doesn't have much good to say about "the world" once you get past the part where God made it and saw that it was good. It's been pretty much negative since then (Romans 12:2; I Corinthians 2:12; II Corinthians 4:4).
The "world" is the Bible word for the point of view of those who don't love God. They don't necessarily admit that they hate God. They will claim that they would rather just stay on their side and let the Lord stay on His. But there's one thing that really motivates the world to get proactive – to start campaigning against God: greed, the love of money (I Timothy 6:10).
Here's a good example. After World War II (1945) there were lots of young people getting to do things they'd never done before. This engendered a certain fear – the fear of "juvenile delinquents." This kind of fear is not good (II Timothy 1:7). Adults would see something broken or defaced in public, and would start defaulting to, "It must have been those kids…" meaning teenaged kids.
This kind of thinking led to polls. The polls led to an identifiable market. Manufacturers starting producing things like "teen" toys, "teen" dolls, "teen" magazines, "teen" movies, "teen" TV shows, and "teen" clothes. Most of these products were focused on the idea of making kids think ahead to when they would be "older," and subtly sending the message that it was a good thing to strive to act like they were older than they really were. You can witness this phenomenon going on today with pre-teens (the media calls them "tweens").
The suspicion of adults and the influence of marketing led to teenaged kids becoming experts at duplicity. Duplicity is the opposite of integrity (James 1:8).
Remember Eddie Haskell from the old show, "Leave It To Beaver?"
Eddie was duplicitous, even though he never really fooled Mrs. Cleaver when he gushed over her "beautiful dress." Today, teenaged kids are smarter than Eddie. Most parents would faint if they really knew what CDs their kids listen to, what movies they watch at sleepovers, what's really posted, but set to private, on their social networking sites.
But God knows. He knows that their integrity is damaged. And other people know, even if the parents don't – and that has damaged their character.
David (pre-Bathsheba) is a good example of character and integrity. I Samuel 16 is mainly about David being anointed king and playing his harp or lyre for Saul. Chapter 17 is mainly the account of David and Goliath. David was probably about 15 or 16 when he was anointed, and probably close to 20 when he killed Goliath. David was not slothful in business (Romans 12:11; I Samuel 16:10-11). He was keeping his father's sheep. He was fervent in spirit (Romans 12:11; I Samuel 17:34-35). He risked his life to protect what God had given him. He was serving the Lord (Romans 12:11).
Then answered one of the servants, and said, Behold, I have seen a son of Jesse the Bethlehemite, that is cunning in playing, and a mighty valiant man, and a man of war, and prudent in matters, and a comely person, and the LORD is with him.
I Samuel 16:8
Let's look at David's character in this verse. These are the things David, even as a teenaged child, was known for – what Proverbs 22:1 calls his "good name." He was cunning at playing (musical talent). He was mighty and valiant (known for overcoming problems). He was a man of war (a good fighter, someone who stands up for what is right). He was prudent in matters (smart). He was a comely person (good-looking).
It's really not that uncommon to find someone about whom we can say all or most of those things. But, with David, in addition to those things, they could say, "The LORD is with him."
Is the Lord with you? (Integrity) Do other people recognize that the Lord is with you? (Character) Both are important to God.